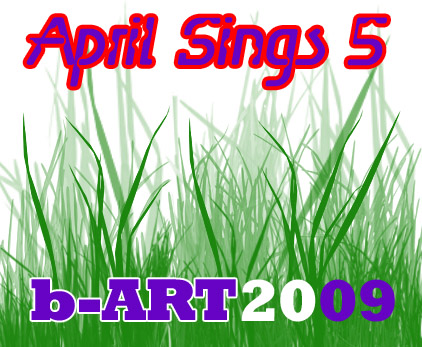 A bit on the late side half way into May, but recorded in April and still worth posting I would say! What would spring be without a lovely vocal mix. Enjoy!

APRIL SINGS 5
1.Ananda Project- Big Boat Relight
2.Ive Mendes- Natural High
3.Cymande- Brothers On The Slide
4.The Rurals- Strange Ways
5.Jarrier Modrow- Rare Soul
6.Funk Transplant- On Your Pussy
7.Buck Naked- Just Bidness
8.Soul Phiction- Touch From The Past
9.Giano- Sandman
10.Sumo- Santiago Boys
11.The Sunburstband- Twinkle
12.Dumo- So Precious
13.Vibe Travelers- Simple Life
14.The Rurals- Steps
15.Anthony Nicholson- Never Let You Go
Leave a Reply
You must be logged in to post a comment.